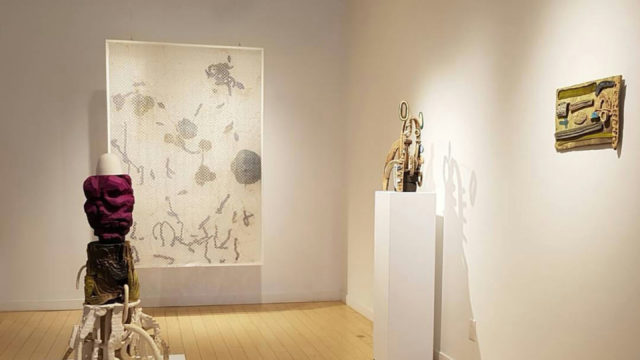 A Cabinet of Curiosities Exhibition / Exposición Gabinete de Curiosidades 2017
ELISSA CRISTALL GALLERY is delighted to present "A Cabinet of Curiosities" a group exhibition curated by Darius Stein with artists: Luke Armistead, Sarah Davidson, Paul Halley and Juliana Silva.Please join us for the exhibition reception:
Friday May 12th, 2017
6:00 pm – 9:00 pm
"A Cabinet of Curiosities" takes a looks at two and three dimensional artworks that occupy a space located between fact and fiction. Historically, cabinets of curiosities were comprised of an encyclopedic array of objects whose categorical boundaries were still to be defined. While generally associated with the natural world, certain objects contained within these cabinets were faked which in turn blurred and compromised the lines of historical truth.
The works selected for "A Cabinet of Curiosities" embody a deep-rooted familiarity with the natural world, but in the same instance feel "otherworldly" within their own personal mythologies. The gallery space, thus, becomes the entry point for the imaginations journey into the realms of the unknown.